How to find us?
Address:
Moscow, Myasnitskaya 13, building 4, room 405-406.
The nearest metro stations are Lubyanka (crossing to Kuznetsky Most), Turgenevskaya (crossing Sretensky Boulevard, Chistye Prudy).
Route from the metro Lubyanka: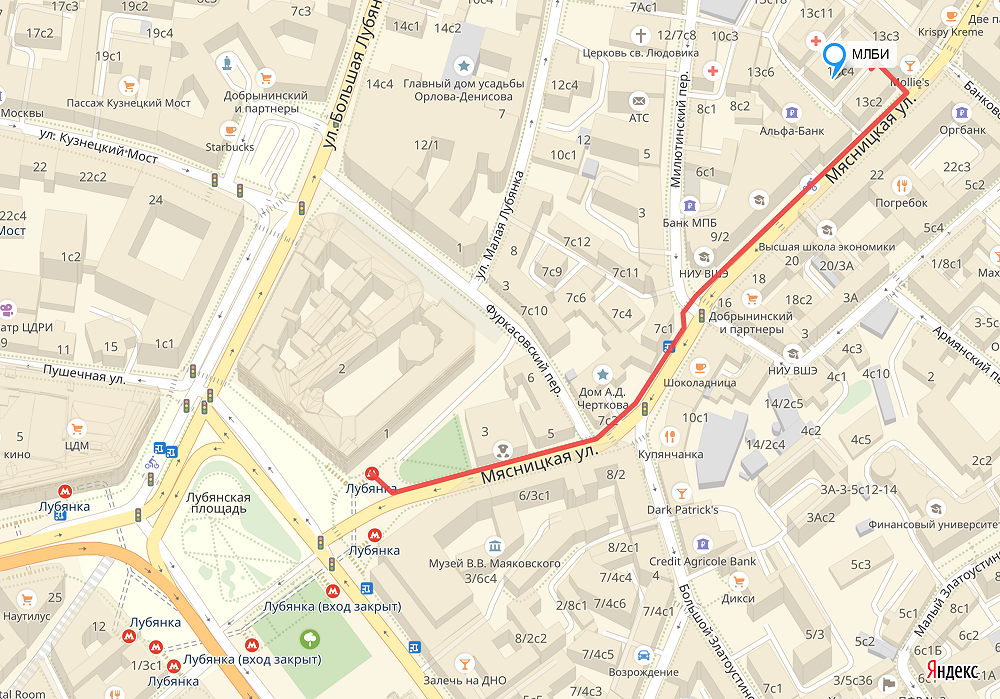 Открыть в Яндекс.Картах
The route from the metro Turgenevskaya: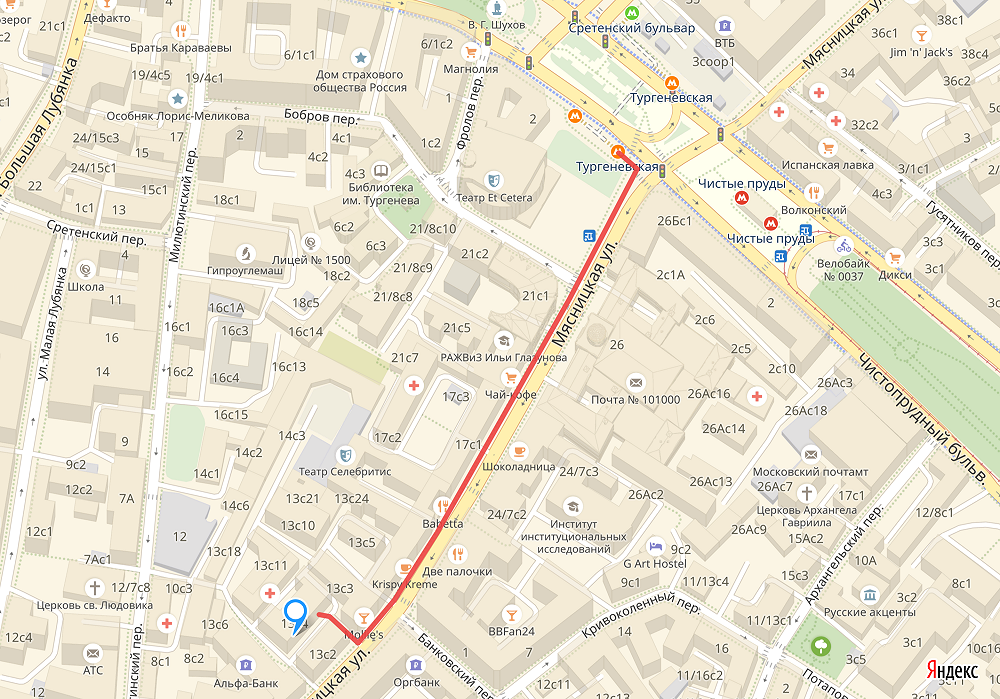 Открыть в Яндекс.Картах
Have you spotted a typo?
Highlight it, click Ctrl+Enter and send us a message. Thank you for your help!
To be used only for spelling or punctuation mistakes.