Applied Research
"Neurobarometer"

The aim of the project is the development of an auditory attention monitoring system based on an electroencephalogram (EEG) recorded during the process of listening to the text. 

The system can be useful in education and neuromarketing to assess the quality of perception and the potential impact of information materials on the target audience.

For example, when developing educational materials (lectures, audio and video materials), the system will allow you to determine how closely the trainees listen to the teacher, and also to draw a conclusion about the effectiveness of a particular content submission option.

In neuromarketing, information on the depth of attention can be used to index the validity of the answers of participants in focus groups. For example, if the degree of auditory attention assessed by this system does not exceed the threshold, respondents' responses will be excluded from the analysis.

Design of the experiment
В ходе эксперимента испытуемому одновременно или попеременно предъявляются информационные сообщения. В процессе эксперимента, в соответствии с инструкцией на экране, требуется внимательно слушать указанный аудиопоток, стараясь при этом игнорировать другой. 

METHODS OF DATA ANALYSIS

Wiener Filters
This method involves reconstructing the listened message with the help of an optimal linear EEG signal conversion. Previous studies have demonstrated the principle of the operability of this approach for decoding 60-second audio fragments. Our task is to further improve this algorithm and to provide acceptable accuracy of attention evaluation on shorter audio segments.

Method of evoked potentials
The publication of the Center (Koshkin, Shtyrov, Myachykov, & Ossadtchi, 2017) demonstrated the principal possibility of assessing attention to the original text based on the magnitude of the early evoked potentials P1 / N1. We continue to further refine the method, as well as work to create an online system for monitoring attention based on it.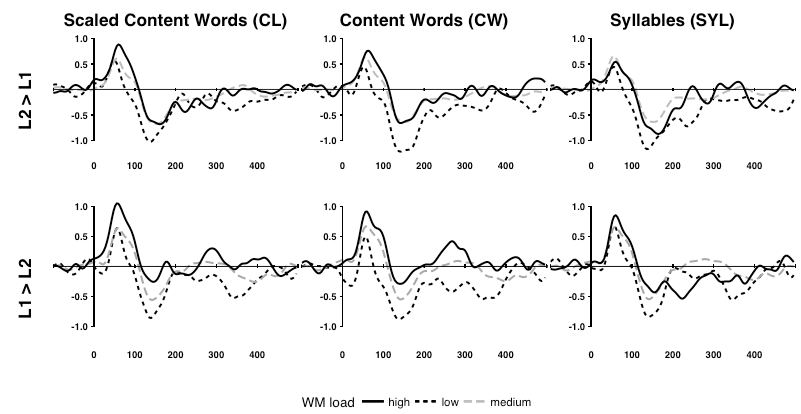 Convoluted Neural Networks
The non-stationarity and high noise level make it difficult to analyze and interpret the EEG signal. However, as has been shown in a number of studies, convolutional neural networks are able to successfully overcome this problem and have a great potential for classifying mental states according to the EEG signal, including for assessing attention. We search for effective neural network architectures and optimal hyperparameters that will allow us to solve the problem of assessing attention with an accuracy of more than 90 percent on short segments of data.

Have you spotted a typo?
Highlight it, click Ctrl+Enter and send us a message. Thank you for your help!
To be used only for spelling or punctuation mistakes.